29 Apr

Win the Ultimate Progeny Series Swag Box!

Win this ultimate Progeny Series swag box of goodies worth over $100 straight from the pages of The Progeny and Firstborn!
To enter:
1) Purchase Firstborn from the retailer of your choice. eBooks and audio books count! Audio books purchased with Audible credit count!
2) Send the receipt and your address to the Asylum Warden, cindy@toscalee.com by May 9. We will send you the free goodies below and enter you to win.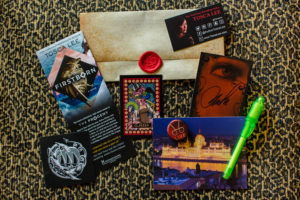 That's it!
Purchase two copies—one for you, one for a friend/library/neighbor/Mother's Day—and we'll enter you twice and send you even more goodies (see the pic below)—including my limited run, not-for-sale-elsewhere new short, Progeny: Lost Stories Vol. 1 with new twists to the duology.
Purchase three copies and we'll send you even more stuff. We'll keep entering you once for every copy you buy between now and May 9 and draw a winner on May 10.
Want even more stuff? Follow the instructions on the letter and post a pic of your goodies with the hashtags in my note, and you'll be entered to win a second Progeny swag box–also worth over $100.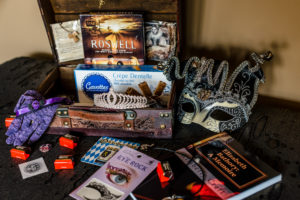 Drawing for this box happens May 17 and I can't wait to send it out to its new home! So send those receipts to cindy@toscalee.com, use those hashtags, and keep an eye on your mailbox!
Firstborn releases May 2nd. Woohoo!