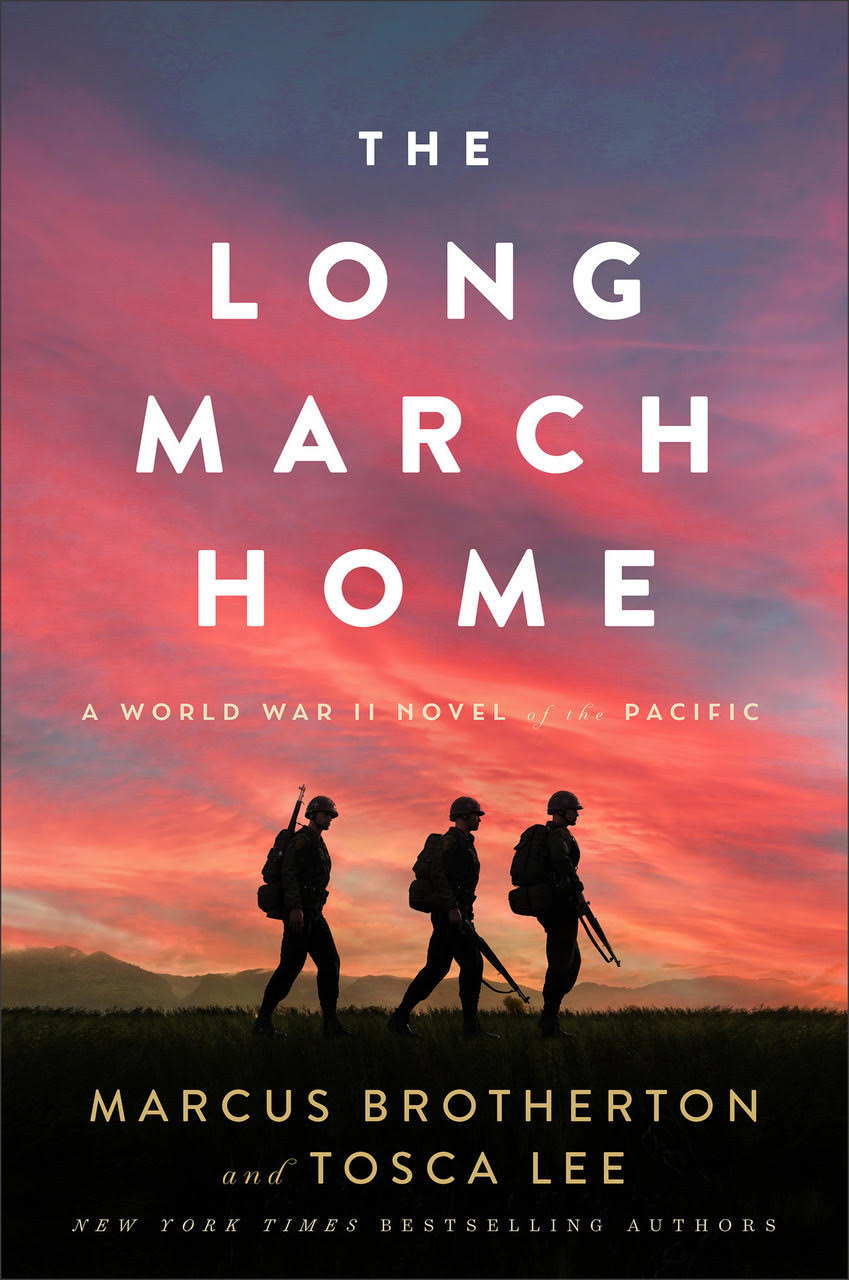 16 Jan

The Long March Home Cover Reveal and Pre-order Offer

I am so excited to share the cover of The Long March Home with you. To celebrate, we have a special offer just for you: preorder The Long March Home in print or ebook and you will also receive:
The full audiobook
The Epilogue (not included in the book)
See full details and claim your gifts here!
Also, order from Baker Book House and receive 40% off and free shipping.
Please be sure to share this offer with your friends, book club members, and book-reading buddies!
Wait, why isn't the Epilogue in the book? Because the story ends just right just where we left off. BUT… if you're like me–often wanting to linger in the story world a little bit longer to know just a little bit more about what happened after "The End…" this extra bonus is for you. 🙂
About the book:
Jimmy Propfield joined the army for two reasons: to get out of Mobile, Alabama, with his best friends Hank and Billy and to forget his high school sweetheart, Claire.
Life in the Philippines seems like paradise–until the morning of December 8, 1941, when news comes from Manila: the Japanese have bombed Pearl Harbor. Within hours, the teenage friends are plunged into war as Japanese warplanes attack Luzon, beginning a battle for control of the Pacific Theater that will culminate with a last stand on the Bataan Peninsula and end with the largest surrender of American troops in history.
What follows will become known as one of the worst atrocities in modern warfare: the Bataan Death March. With no hope of rescue, the three friends vow to make it back home together. But the ordeal is only the beginning of their nearly four-year fight to survive.
Inspired by true stories, The Long March Home is a gripping coming-of-age tale of friendship, sacrifice, and the power of unrelenting hope from two New York Times bestselling authors.