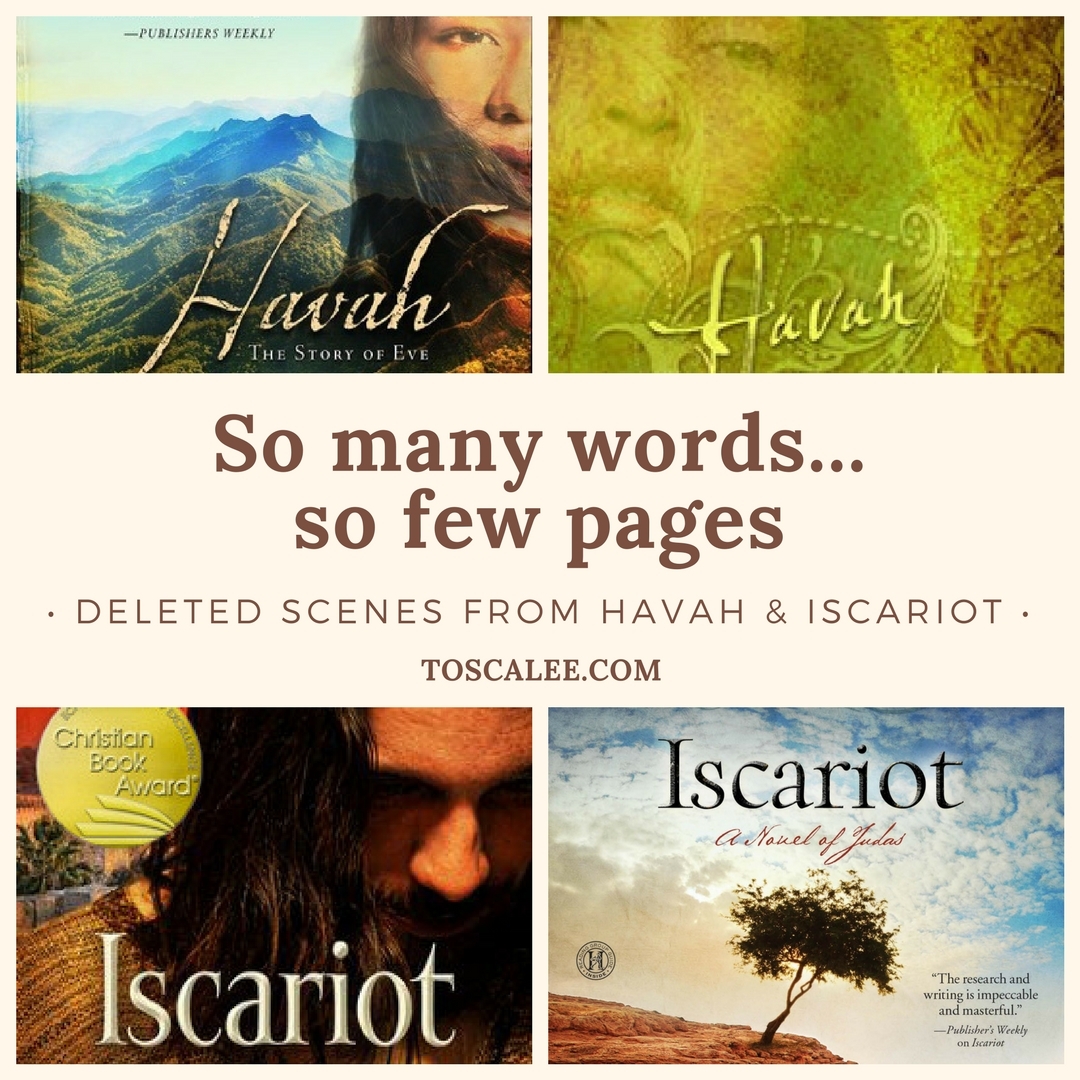 24 Apr

Reader Bonus: Deleted Scenes from Havah and Iscariot

I'm going to let you in on a secret–I often overwrite. I mean really overwrite. When I've immersed myself in research and writing, I can get carried away. I overwrote Havah by 260 pages and Iscariot by more than 500!

Suffice it to say, I've written many scenes that never made it into my books—scenes I ultimately cut, but still loved. You'll find a few of them below. Enjoy!

Havah: The Story of Eve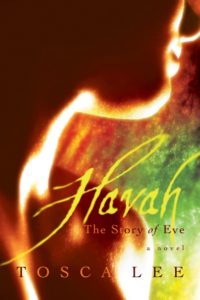 At some point during the six years I waited for Demon to sell, I randomly penned a single page in the voice of the earth's first woman. I imagined her nearly 900 years old and near death, preparing at last to tell her full story. I'm not sure why I did this—I only remember her voice, warbled with age, as vivid in my head as my old Korean grandmother's was the last time I saw her before her death. 
And then I put the page away in a drawer where I kept scribbles and random story notes, and forgot about it.
That page eventually became the prologue to Havah. I was fascinated with the emotional journey of Adam and Eve, with the potential for tension between the alpha Adam and his first son, the idea of seeing a first infant, the first death, the first enmity between human and animal and dysfunction in relationship.
I chased Eve's story in a dogged panic and overwrote the first draft by 67,000 words (about 260 pages). That's a picture of the cover from the first edition to the left.
Read deleted scenes from Havah here.
Iscariot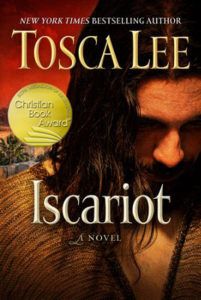 From the first moment that an editor friend suggested I write the story of Judas, I was running fast and hard in the other direction. I knew how much research that story would take and was completely cowed.
The thing that finally got me was the idea of slipping into the skin of the only disciple Jesus called friend, of sitting down at the side of this mysterious healer, teacher and uncontrollable maverick called Jesus. I wanted to see him for myself, to experience him in this way.
I compiled a library and consulting team of academics, theologians and Bible experts. I went to Israel (and ate so much hummus I couldn't touch the stuff for two months after returning), read incessantly and then sat down to write.
Once again, I overwrote the book—this time by 140,000 words (more than 500 pages). Somewhere in that giant forest of history and geek theology I realized I had lost my way, had utterly obscured the trail of this journey and the mystery of Judas and Jesus' relationship with it.
Read deleted scenes from Iscariot here.