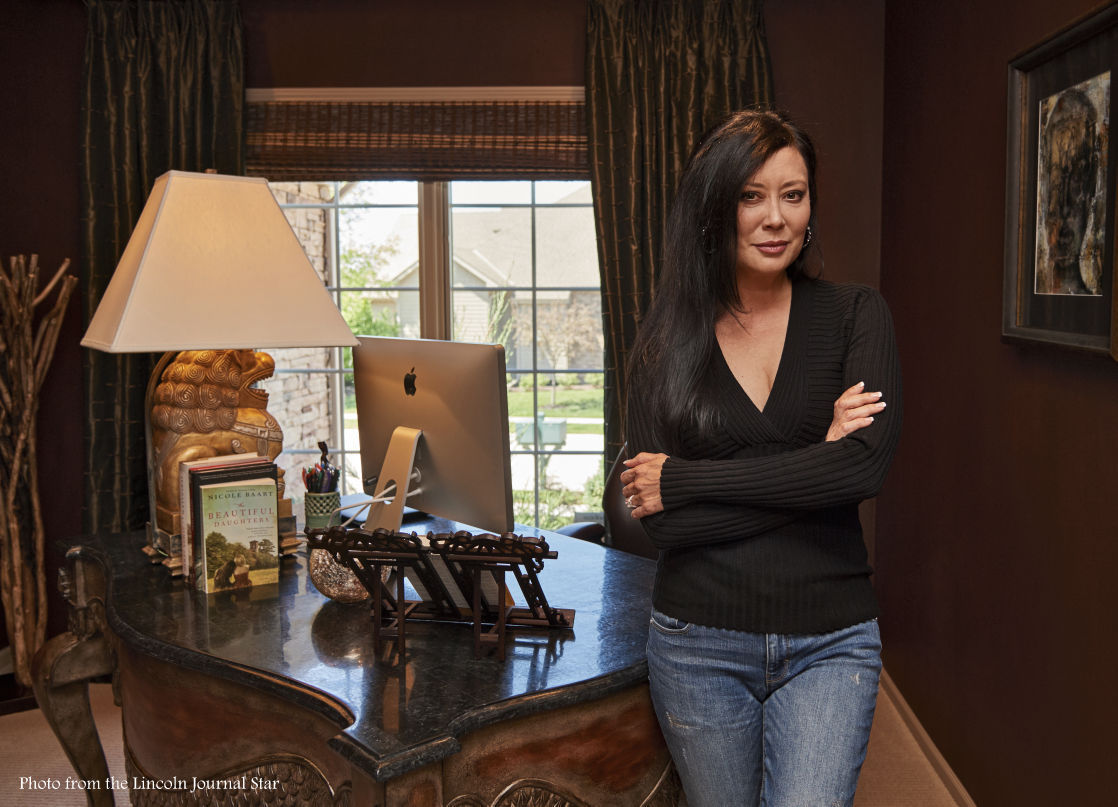 18 May

Office Space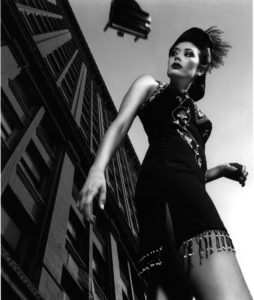 At one time I meant to have stenciled "Abandon hope, all ye who enter here" above my office door. They're the words in Dante's Inferno carved above the gate to hell. It might be a bit morbid–made complete by the ever-favorite shot of a piano about to crush me Wiley E. Coyote style (a too-apt depiction of fear in my life) in the corner of my bookshelf. But considering my time shut up with commentaries on Satan as I rewrote Demon and all the tough things that seem to accompany the writing process in general, it seems about right.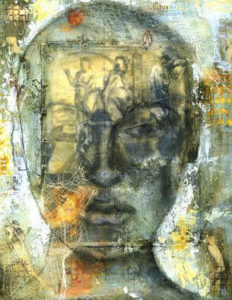 Don't get me wrong. I love this room. On my desk sits a cold cup of coffee, trip itineraries and an assortment of pens in a celedon vase. Propped against my lamp: The Jewish Study Bible and Velvet Elvis. On the other side: a book on conspiracy theories and secret societies, and The Blood of Flowers. There are enough crumbs in my keyboard to feed a household, and the trashcan is full of junk mail and empty potato chip bags.
On the wall to my left: a Raina Gentry print (right) titled It's All in Her Mind. I fell madly in love with it while browsing an art gallery in Jerome, Arizona. A purloined "do not disturb sign" from a hotel in the U.K. hangs on my door. I have a thing for stealing the grouchy ones.
Poking out of my bouquet of pens and highlighters are two scraps of paper: one printed with Isaiah 30:21, the other a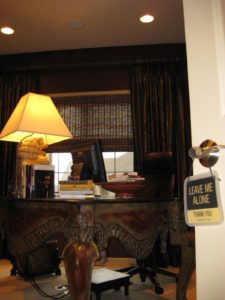 snippet of an e-mail from friend Randy Ingermanson: "If you do anything significant on this planet, you'll get criticized for it. Heavily. You'll also get thanked by many people."