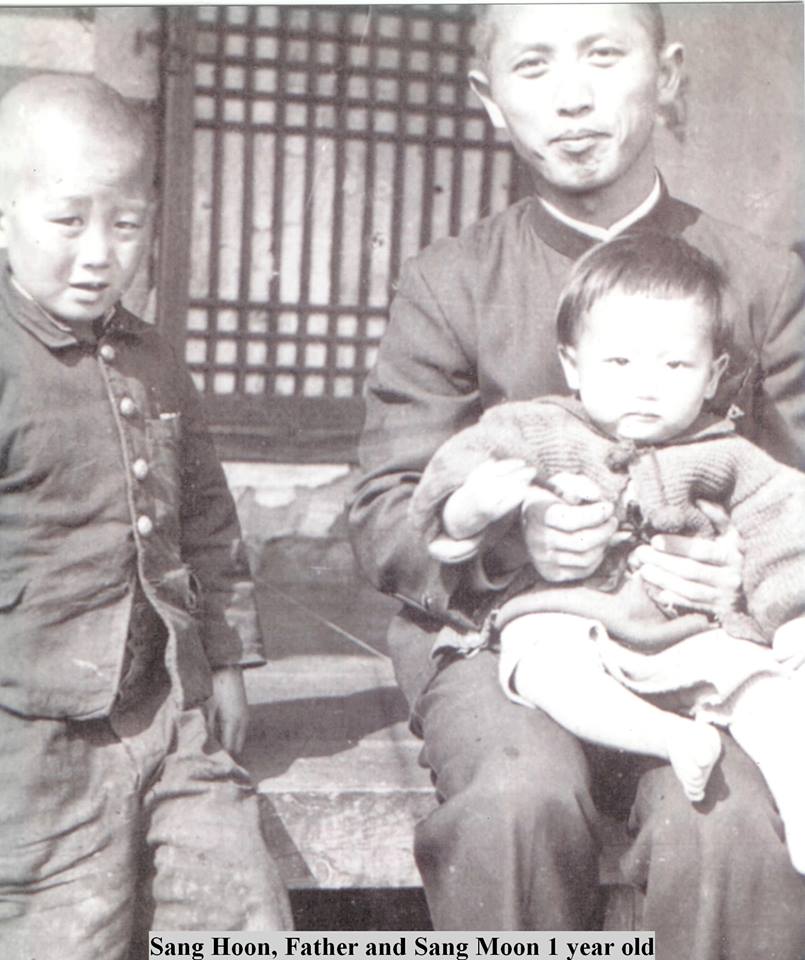 05 Jan

My Grandfather's Legacy: Inspiration For a New Year

(Pictured Above: Grandpa, my dad on his lap, my uncle standing by. Dad would go on to become a professor and his brother a future Minister of Defense. But first they would endure years of poverty and near-starvation during the Korean War.)

My grandfather, a school principal and one of a dozen educators in my family, used to challenge us every New Year's Day to commit to a family motto such as "Let's live for others."

I see how clearly my grandfather lived out this motto. He raised seven children and, while educators remain highly esteemed in Korean society, they were not always highly paid. The Korean War made things especially difficult for the family, yet my grandfather and grandmother made sure their children pursued their studies and developed unconditional love for each other.

In 2014, three of his sons were profiled in Korean Economy.  The profile of my father and two of his brothers is a tribute to my grandparents.  Here are a few roughly translated paragraphs: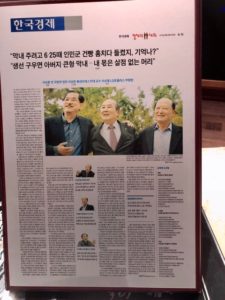 "Mr. Chang-Woo Lee (My grandfather, deceased in 2001), father of the Lee brothers, was born in a small village in Choongbook Province. He was an educator with unbending principles and philosophies. His career included serving as a superintendent of schools, principal of several elementary schools, and principal of several high schools. He married Duck Soon Bahang, a graduate of Seoul National Education College (former Seoul National University) who was a music and art teacher. They had seven children, six boys and one girl. Father Lee wrote 12 books, the last one when he was in his 90s. He used a desk-top computer that Sang-Chul gave him every day for Internet news and e-mails even when he was 94 years old.
[The middle of the article is my father and uncles reminiscing about the time my father got shot at by North Korean soldiers while trying to find food for my uncle Sang-Chul.]
"When the Korean War ended in September, 1953, the Lee household regained stability. 
The brothers and sister majored in different fields after entering Seoul National University. Their parents acknowledged and respected the wishes and strengths of their children in their chosen career fields: law, business, the military, music, art, and engineering. Their mother always supported the children, not with demands that they work harder but through her constant prayers for them. 'Our mother never went to sleep until we finished studying late at night. When I used to go to the bathroom around midnight, I could see mom praying, so I would decide to study a little longer," Sang-Chul said.
New Year's is a special day in Korean culture when we honor our elders and teachers with ceremonial bows–a time when I think of my educator grandparents and the teachers who have meant so much to me.
Who has been the most influential teacher in your life? Please share in the comments. Better yet, let them know!