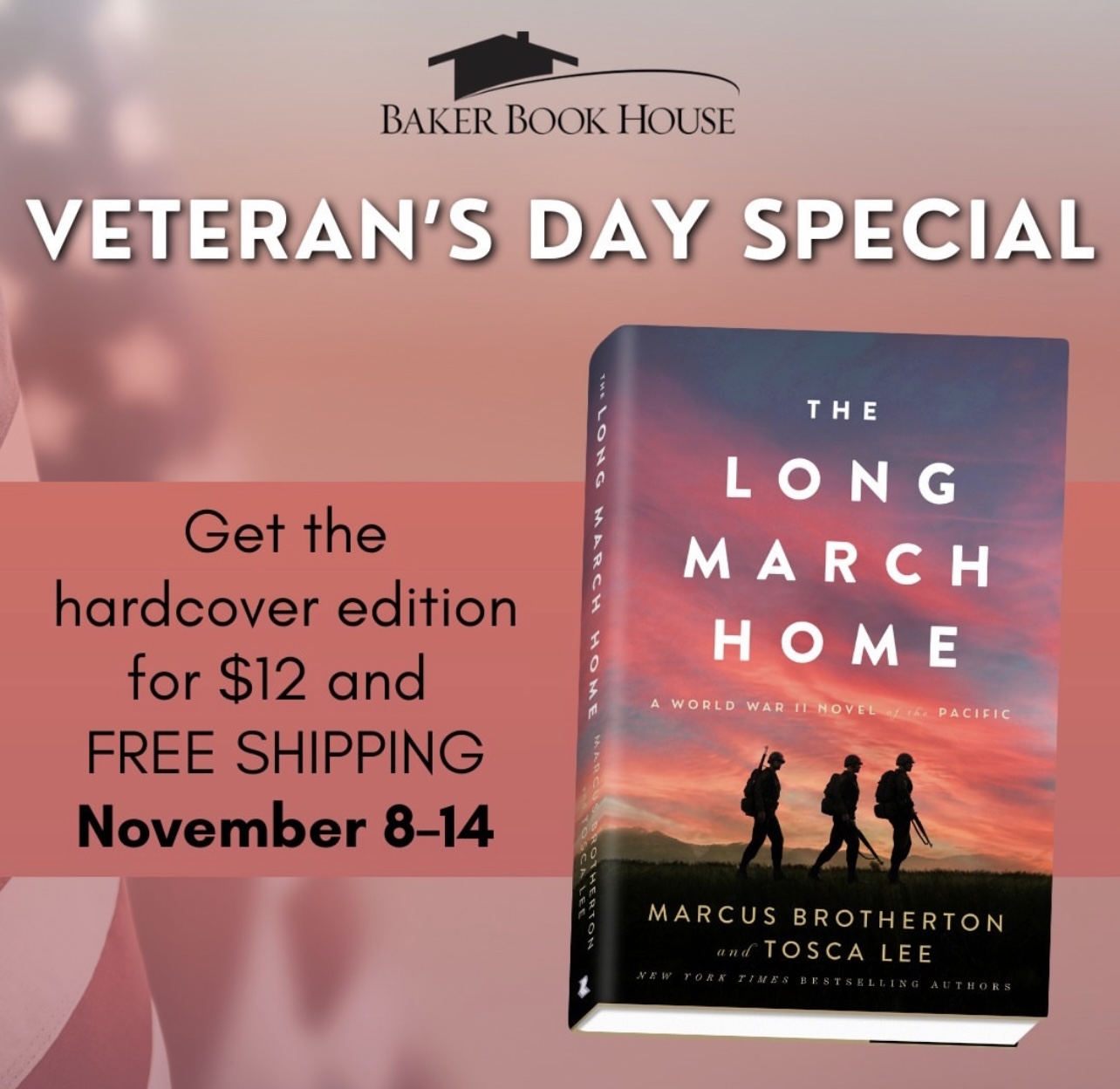 10 Nov

In Honor of Veterans

In honor of Veterans, The Long March Home hardcovers are only $12 with free shipping from Baker Book House. This special runs through November 14th. We hope you find yourself engrossed in this tale of hope, courage, friendship, and the true stories that inspired it. Link for this great deal: https://bakerbookhouse.com/products/492110

Gifting a copy of this book? Drop Cindy an email at cindy@toscalee.com to request a free bookplate signed by Marcus and me.