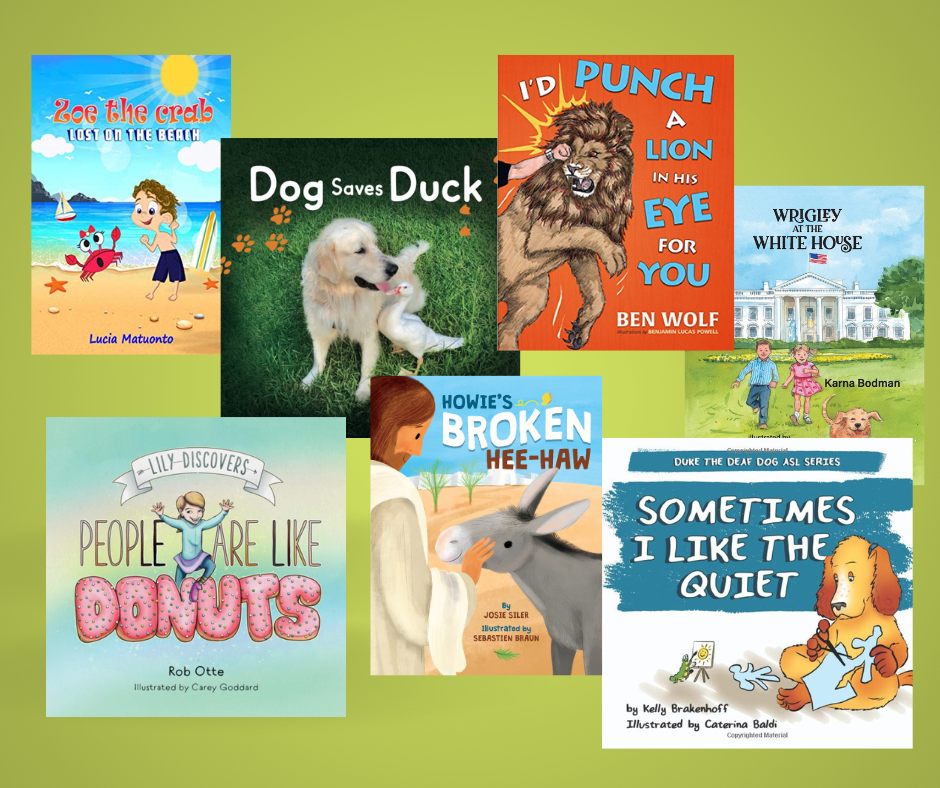 30 Mar

Fun Children's Books For the Kid in Your Life

I have some massively talented friends. And even though I write and share mostly historical novels and thrillers on my social channels, I have some super-talented author friends who write children's books. If you have a young person in your life, I would recommend any of these gems—which would make great non-sugary Easter basket treats!
From Lucia Matuonto
Zoe the Crab: Lost on the Beach
The newest book in the Zoe the Crab series is about courage, strength, and friendship. Also, check out Zoe the Crab: Mystery Island, and  Zoe the Crab: The Rescue Mission.
From Josie Siler
This fun read-aloud book is a retelling of the Psalm Sunday story. How will Howie the Donkey get his hee-haw back?
From Rob Otte
Lily Discovers Donuts are Like People 
If people were donuts, what kind would they be? Follow Lily's imagination into a world where friends and family come to life as donuts! Written by a grandpa-granddaughter duo. Read the story behind the story here.
From Julie Cantrel
New this month! From one of my fellow Tall Poppy Writers–enjoy this charming story of two unlikely animal friends based on a true story! Check out a video of the BFFs here.
From Karna Small Bodman
New this month! From one of my fellow Rogue Women Writers–follow the adventures and the havoc of a new puppy living in the White House.
From Ben Wolf
I'd Punch a Lion in the Eye for You
How much do you love your kids? This picture book will help parents communicate the extent they'd go to for their little ones.
From Kelly Brakenhoff
Sometimes I Like the Quiet: Duke the Deaf Dog ASL Series
Duke sometimes gets tired. Learn along with him how to pay attention to feelings and ask for help.