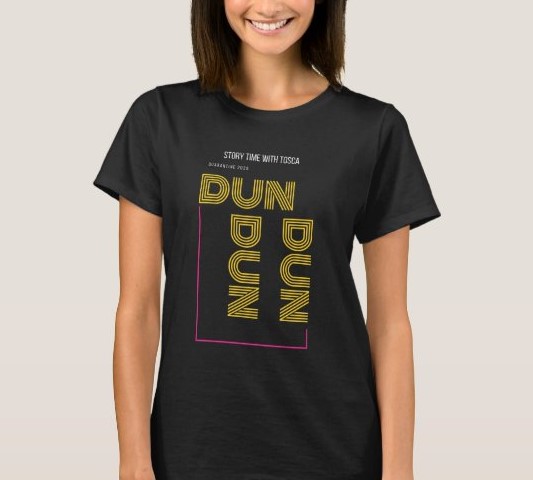 15 Jun

'Dun, Dun, Dun…' Story Time with Tosca T-shirts are Here!

Remember Quarantine 2020? Commemorate those many evenings spent together during Story Time with Tosca with your own 'Dun, Dun, Dun…" t-shirt!

Eight designs are available! You can customize the color, style and size of your shirt on Zazzle.