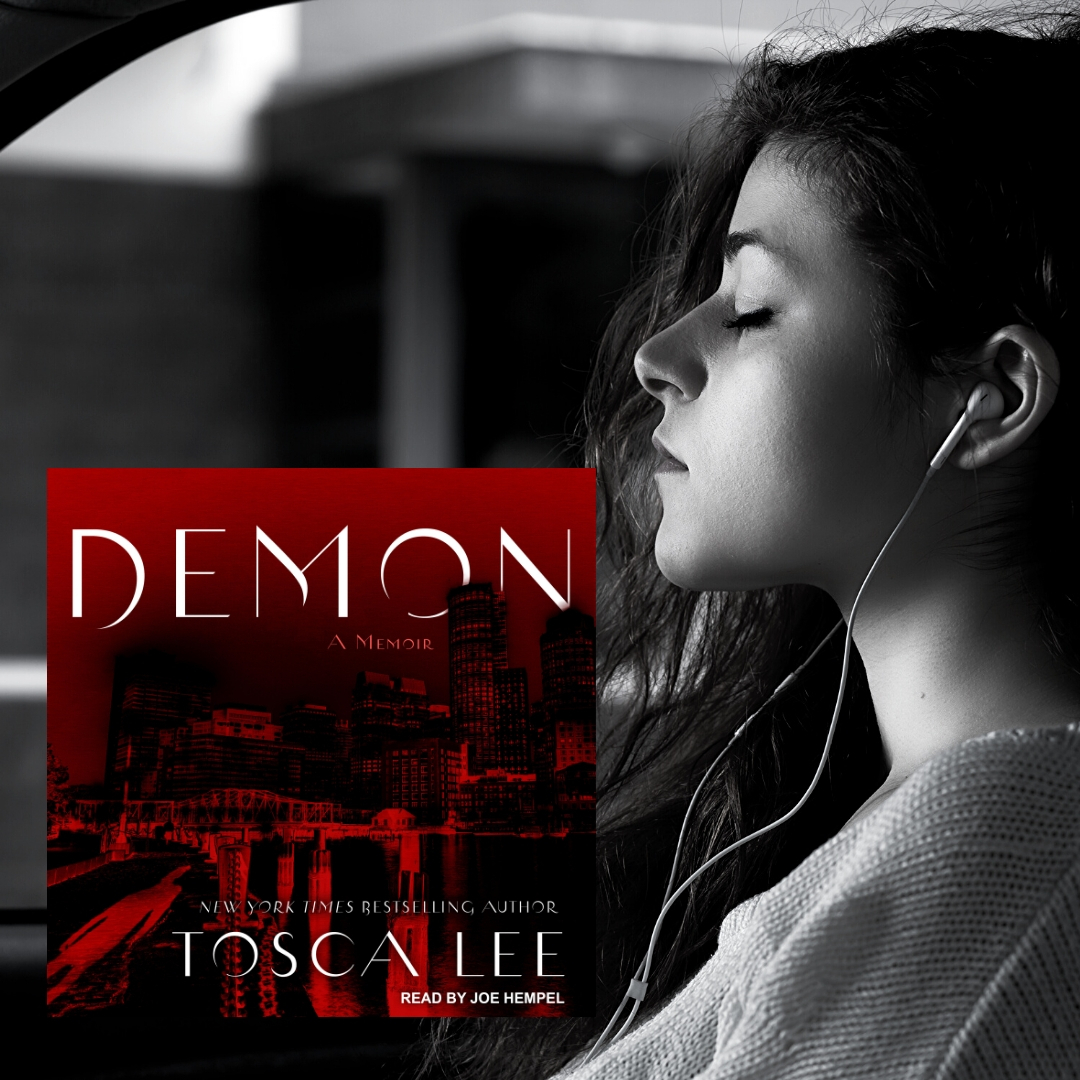 03 Dec

Demon Audio Book Out Today!

Today is the day! It's an audio experience nearly fourteen years in the making. Demon: A Memoir—the book that started it all—is out in audiobook!

Recently divorced and mired in a meaningless existence, Clay drifts from his drab apartment to his equally lusterless job as an editor for a small Boston press–until the night Lucian finds him and everything changes with the simple words, "I'm going to tell you my story, and you're going to write it down and publish it."What begins as a mystery soon spirals into chaotic obsession as Clay struggles to piece together Lucian's dark tale of love, ambition, and grace–only to discover that the demon's story has become his own. And then only one thing matters: learning how the story ends.

"Compelling, deep… a novel that has you compulsively turning pages and makes you think at the same time."
-James Scott Bell, best-selling Author of Deceived 

Get your copies from your favorite audiobook vendor:
Meet the Narrator
I was thrilled to have Joe Hemple narrate Demon. Joe was born in Cincinnati, Ohio, and is a total eighties' kid. He had a fascination with an eclectic array of shows that would later shape his performances in the audiobook world—shows like Alf, Night Court, Tales from the Crypt, and WWF Superstars. For more than a decade Joe honed his acting skills as a referee in professional wrestling and inspired people as a NASM certified personal trainer and endurance coach. Combined with his animated personality and a love for reading, becoming an audiobook narrator was a natural step. Best known for his captivating, rich narrations and uncanny ability for pulling listeners into an immersive experience, Joe has entertained listeners with almost 300 audiobooks ranging from horror and mystery to science fiction, romance, and personal development. Joe is also the winner of the 2018 Independent Audiobook Award for Horror.
How did you get started in audiobook narration?
So exactly "how" I got into audiobook narration is a bit of an awkward thing to talk about. It was basically a dare. I was a book reviewer and reviewed an audiobook fairly poorly. I don't remember exactly what it was or who it was, but it was roughly 5.5 years ago when I was contacted saying "If you think you can do better, you do it". And so after some investigation, I dipped my toes into the water, and the rest is history!
Is this a full-time gig?
I do actually do this full time. I produce anywhere from 60-70 audiobooks a year ranging in all styles, and with various publishers as well as my own clients. It was a freeing feeling to be able to leave my full time job just over two years ago in order to pursue this. The publishers and clients that I have are all incredibly wonderful and I enjoy working with each and every one of them. There is never a dull moment in this world because you get to spend it immersed in all kinds of various worlds that these amazing authors create.
What do you love about your job?
There are so many great things about this job. First and foremost is the incredible people you meet along the way! Some of my best friends come from this industry. Be it an author, narrator, or publisher, that is number one on my list. A close second is the fact that I get to play in all these worlds that are created by the authors. I get to be a wizard one day, or the captain of a starship in another, the romantic lead the next day. I get to teach people or inspire people in the non-fiction work that I do. It's all a very rewarding experience.
Have you experienced any unusual moments?
As far as anything weird……there isn't a lot. I think the weirdest thing is that while it's a very solitary workday, it's a very social and old fashioned business where it's important to meet the people who hire you. They want to know YOU the person, not just the audiobook narrator. Really though, it's not that weird is it?
How long does it take to record a book?
Complexity plays a huge role in how long it takes to narrate a book. For non-fiction you have to research pronunciations, find names and locations, sometimes even calling like a city hall or police department to get proper pronunciations. So I would say that I strive to record two finished hours of audio a day. That usually takes about four hours in the booth, and then the other few hours in the day it's preparing the future books or doing research for upcoming sections.