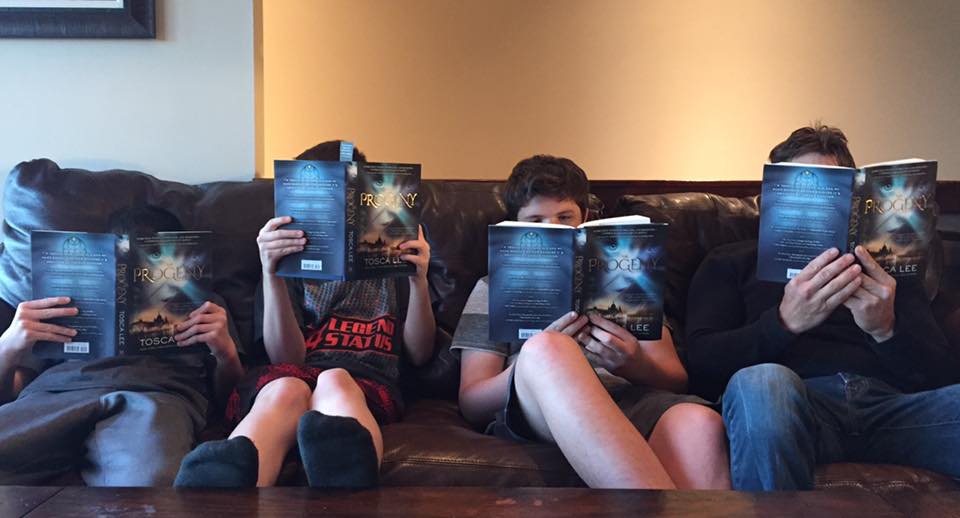 19 May

Come Along for the Ride

This is Tosca, coming at you between books and I'm super excited to announce that my new thriller, THE PROGENY, hits shelves next Tuesday! What I loved about writing this book: the twists, the chase scenes (yes, there's parkour), the masquerade raves, all the underground society stuff, crazy European locations… and the giant secret at the end. It was such a fun thrill ride for me that I can't wait to share with you!

Who's coming along for the ride?

From the front cover:

When you wake up, you remember nothing. Not your name, or where you were born, or the faces of the people you knew. Just a single warning written to yourself before you forgot it all:

Emily, it's me. You.

Don't ask about the last two years… Don't try to remember and don't go digging. Your life depends on it. Other lives depend on it.

By the way, Emily isn't your real name. You died in an accident. You paid extra for that.

You start over in a remote place with a new name, a fresh life. Until the day a stranger tells you you're being hunted for the sins of a royal ancestor who died centuries before you were born.

You don't believe him, until they come for you. Now you're on the run.

Every answer you need lies in a past you chose to erase. The only thing you know for sure is that others are about to die and you need those memories back.

But first, you have to stay alive.

Let's make some noise!

Help me get the word out about this new thriller. Join my THUNDERCLAP. It's an easy, one-time deal. All you do is sign up (link below), and on release day, a single Twitter (or FB or Tumblr–your choice) message goes out from you about the release.
That's it. The first time I joined a Thunderclap campaign I felt a little weird–please know It's safe, secure, and goes a long way toward helping get the word out on Tuesday the 24th.

Thank you, thank you!