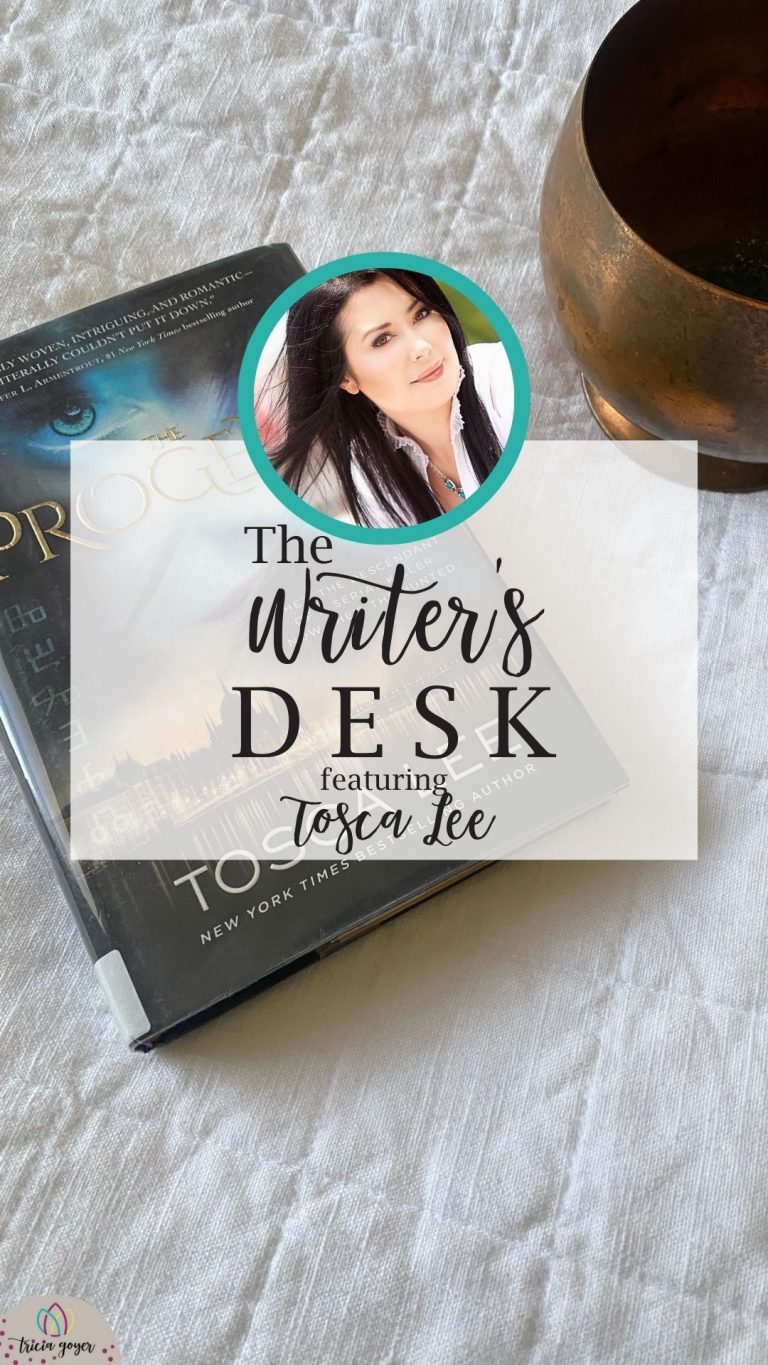 09 May

My Interview with The Writer's Desk

I was recently interviewed by Trisha Goyer of The Writer's Desk. Some excerpts of our conversation are below. You can read the entire interview and enter a giveaway to win copies of The Progeny and Firstborn at The Writer's Desk.

Tosca Lee is the award-winning New York Times bestselling author of eleven novels, including A Single Light, The Line Between, The Progeny, The Legend of Sheba, Iscariot, and the Books of Mortals series with New York Times bestseller Ted Dekker. Her work has been translated into seventeen languages and has been optioned for TV and film. A notorious night-owl, she loves movies, playing football with her kids, and sending cheesy texts to her husband.

You can find Tosca on social media or hanging around the snack table.

Q&A with Tosca Lee

TG: Everyone always asks for an interesting fact, we're going to flip the question. What is one boring fact about yourself?

TL: Sometimes, when I lay in bed watching TV on my phone, I fall asleep and drop the phone on my face.

TG: Where did you get the inspiration for The Progeny?

TL: A fan asked me to write about "Blood Countess" Elizabeth Bathory. I had just come off writing about the Queen of Sheba and needed a break from historical fiction and heavy-duty research. I wanted to write something modern and breakneck. So I decided to write about Bathory's modern-day descendants and a centuries-old blood feud complete with secret underground societies.

TG: Do you have any habits or rituals as a writer?

TL: I pray before I begin. It sounds a lot like begging.

TG: Are you an "edit-as-you-go" writer or do you wait until the very end before you do any editing?

TL: I used to wait until the end, but these days I've kind of shifted. I'm not sure how I feel about it because I always felt in my early books that I got a lot of good stuff by just writing without heed and coming back to cut and chop later.

CLICK HERE to read the entire interview and enter for a chance to win one of two copies of The Progeny plus the sequel Firstborn!