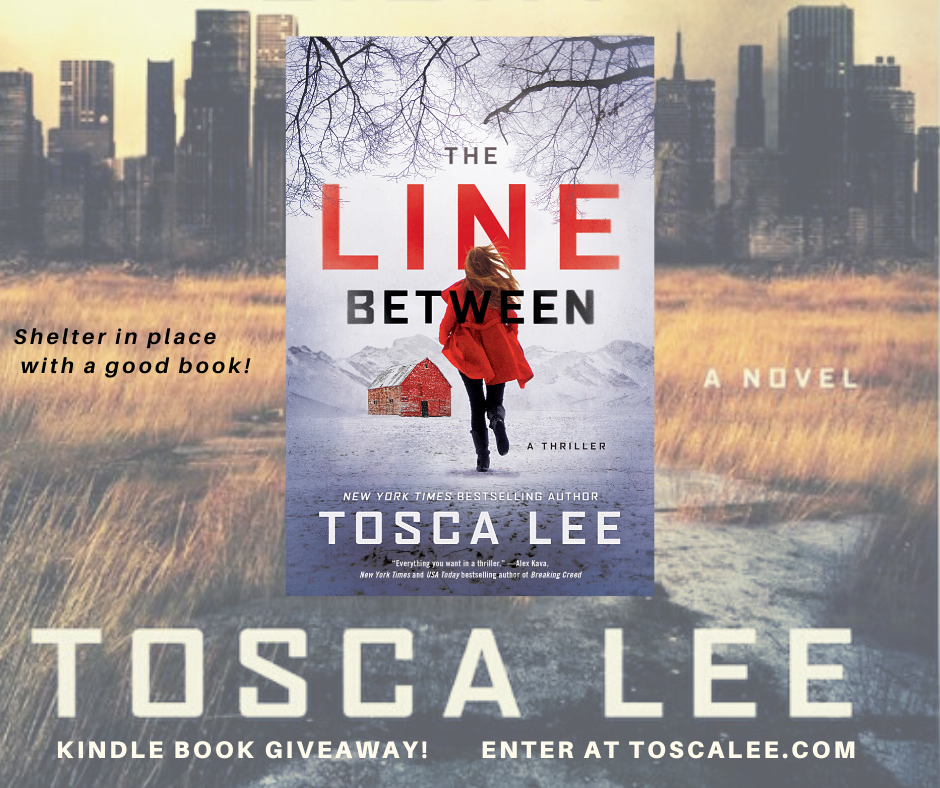 19 Mar

#Flatenthecurve Kindle Book Giveaway!

I'm giving away 10–count 'em 10!–Kindle versions of The Line Between!

Winners will receive a free code for a Kindle download of The Line Between. (Don't have Kindle? Get the Kindle app for your computer or tablet HERE!) Unfortunately, these codes only work in the U.S. Gah, I hate that rule, too. For my non-U.S. friends, please just know I love you and hope you are well and safe in this crazy time!

About the book:

In this frighteningly believable thriller, an extinct disease re-emerges from the melting Alaskan permafrost to cause madness in its victims. For recent apocalyptic cult escapee Wynter Roth, it's the end she'd always been told was coming.

When Wynter Roth is turned out of New Earth, a self-contained doomsday cult on the American prairie, she emerges into a world poised on the brink of madness as a mysterious outbreak of rapid early onset dementia spreads across the nation.

As Wynter struggles to start over in a world she's been taught to regard as evil, she finds herself face-to-face with the apocalypse she's feared all her life—until the night her sister shows up at her doorstep with a set of medical samples. That night, Wynter learns there's something far more sinister at play and that these samples are key to understanding the disease.

Now, as the power grid fails and the nation descends into chaos, Wynter must find a way to get the samples to a lab in Colorado. Uncertain who to trust, she takes up with former military man Chase Miller, who has his own reasons for wanting to get close to the samples in her possession, and to Wynter herself.

Filled with action, conspiracy, romance, and questions of whom—and what—to believe, The Line Between is a high-octane story of survival and love in a world on the brink of madness.

ENTER TO WIN by leaving a comment below about one thing you're doing during this time of social distancing. (At my house, we're living in a pile of pantry stuff and rubble as we continue home renovations…) Drawing will be Monday evening, March 23, 2020.