25 Jul

Firstborn Named Realm Makers 2018 Book of the Year

July 20, 2018, St. Louis, MO — New York Times bestselling author Tosca Lee's second novel in the House of Bathory duology, Firstborn (the sequel to Lee's bestseller, The Progeny), has won Realm Makers 2018 Book of the Year. It also took home the supernatural category win.

The Progeny released May 2016 to outstanding reviews calling it "irresistible" (Publishers Weekly), "suspenseful" and "entertaining" (Booklist) with a jaw-dropping ending that had early readers clamoring for the sequel before The Progeny even released.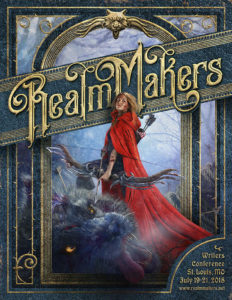 Called "The Queen of psychological twists" by New York Times and USA Today bestselling author Steena Holmes, Lee has previously been best known for her historical novels (including 2014 ECPA Fiction Book of the Year winner Iscariot and 2015 finalist The Legend of Sheba) and evocative prose. While Lee's trademark research remains in evidence, the House of Bathory duology, with its high octane pacing, represents a new direction for the author—one enthusiastically embraced by readers and Hollywood, both. The books are currently in development as a dramatic television series by Radar Pictures and Ed Burns' Marlboro Road Gang.
Filled with adrenaline, romance, and reversals, the duology is the story of Audra Ellison who, in a bid to protect a
Realm Makers is an organization committed to fostering excellence in the speculative (sci-fi/fantasy) arts for authors, filmmakers, artists and artisans of faith.
See a list of all winners here.