18 Jun

The Second Trinket

I'm giving away another trinket from the pages of The Progeny!

Truth: I'm obsessed with Claudia's wardrobe. I wish I had places to wear tiny hats, silk kimonos, lace masks. I had so much fun writing about Claudia, her closet/wigs/shoes, and how she decorated her flat. (Thank you for helping me bring her closet to life on Pinterest!)

First up, the winner of my first trinket is Jane Cox. Congratulations, Jane! You won the key chain I picked up at Dohány Street Synagogue in Budapest. (Please send your address to tosca@toscalee.com.)

Today's trinket is a pair of Claudia's black lace gloves.

To win, just:

1. SHARE this blog link on Facebook, Twitter or Instagram (or all three. More shares, more chances to win!) Use the hashtag #ToscasTrinkets
2. Comment on this blog post to let me know you've shared.

Easy. Peasy.

Your deadline to share this post is midnight CDT Sunday June 19th.

More trinkets coming up!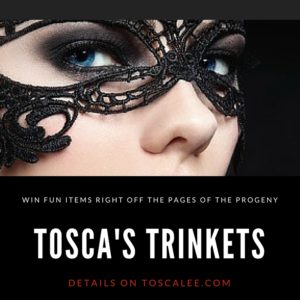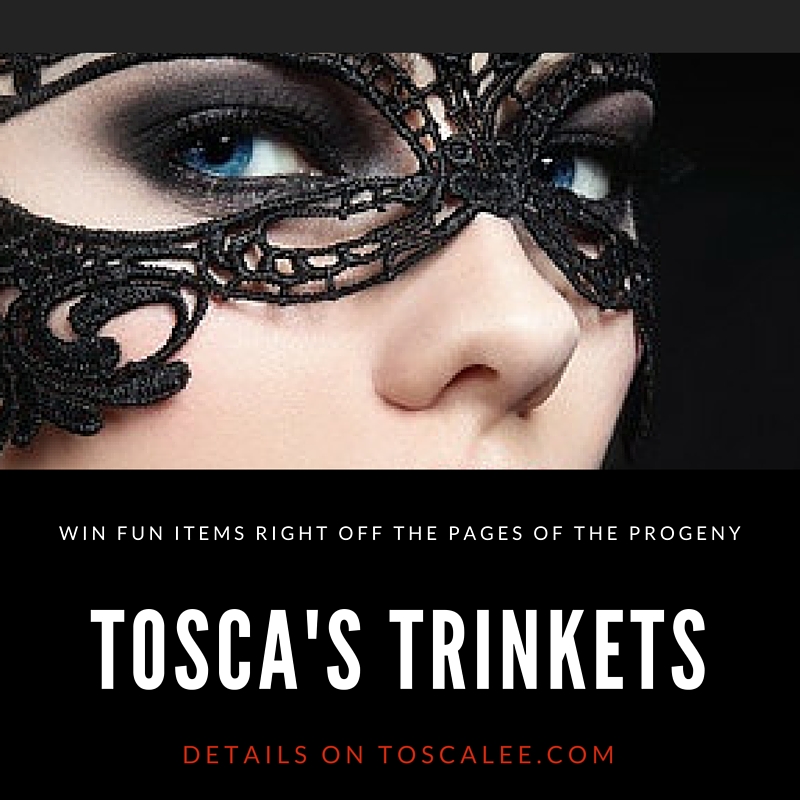 Get your copy of The Progeny.