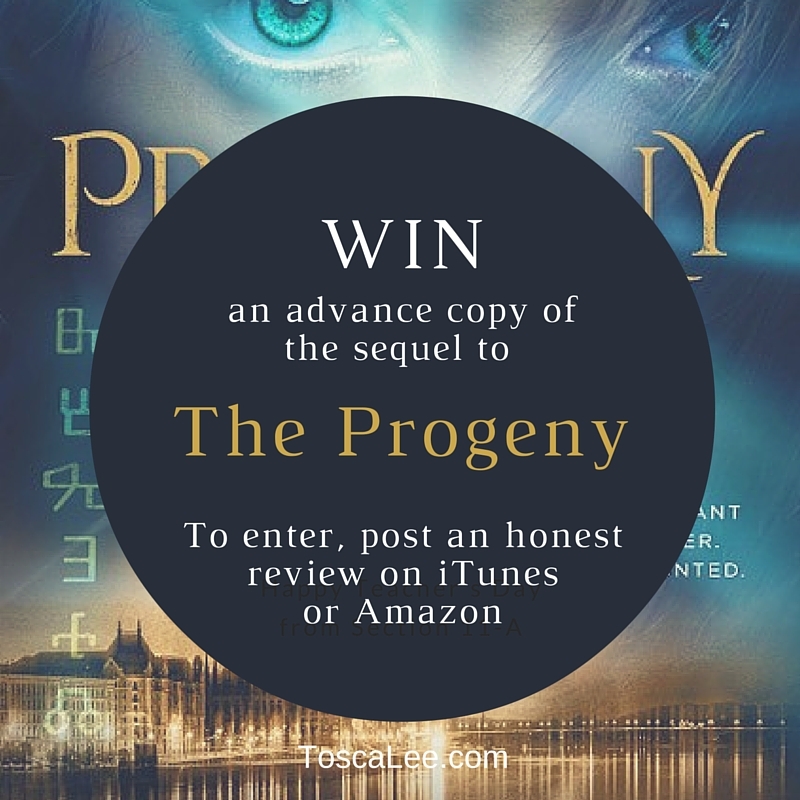 01 Aug

Firstborn Update: Win an Advance Copy!

Win an advance reader's copy of Firstborn, the sequel to The Progeny!

If you can't wait til February 28 to read the action-packed conclusion to The Progeny, YOU could win a chance to read it weeks ahead of release.

Here's how it works:
Read The Progeny, available at your favorite local book store or online (links below).
Post an honest review on either iTunes or Amazon. Drop a note to Cindy at cindy@toscalee.com letting her know you posted it. (Already posted one? Just let Cindy know!)
Everyone who posts a review by midnight August 15th will be entered to win an advance copy of Firstborn directly from my publisher around the end of the year. This is a random drawing, so be honest (no bonus points for flattery :). It doesn't need to be long–one or two sentences will do!
If you entered our June drawing and didn't win, you're already entered in this drawing. If you've posted a review since then, just let Cindy know.
Easy peasy!
Don't forget to share your reviews on social media. (And tag me @ToscaLee so I won't miss your thoughts!)
Get your copy of The Progeny: